Hey there, I'm Serhii Riabcheniuk, the person behind the Prikid app, and I used to run a BigCommerce online store. But my journey into the world of e-commerce and app development goes beyond that. Let me take you on a deeper dive into my story.
My Story
Back in November 2016, I had this dream of having an online t-shirt store. It was just me, flying solo in the vast online marketplace, trying to make a mark. Armed with ambition and determination, I embarked on the journey of building my own website using the BigCommerce platform. Those initial years were a mixture of challenges and triumphs, as I worked tirelessly to establish my presence in the competitive e-commerce landscape.
As My Store Grew
As time passed, my online store began to flourish. Sales were coming in, customers were happy, but with growth came new challenges. I realized that to stay ahead and provide the best experience to my customers, I needed to make some significant improvements. This is when I decided to take matters into my own hands.
Getting Creative with Custom Tools
Rather than settling for the status quo, I decided to take a proactive approach. I began developing custom tools and solutions to address the specific pain points and inefficiencies I encountered while running my online store. These tools weren't just about making my life easier; they were designed to enhance the overall shopping experience for my customers.
How Prikid App Was Born
My journey through the world of online stores and e-commerce brought about a realization. The experience and insights I had gained weren't just valuable to me – they could be incredibly useful to others in a similar boat. I wanted to turn my knowledge into something that could benefit the entire e-commerce community.
With this goal in mind, I set out to create PRIKID.APP, a platform that would offer practical, user-friendly solutions for online store owners. My mission was clear: to make the lives of fellow entrepreneurs easier by providing them with small yet powerful tools that could streamline their operations, save them valuable time, and ultimately contribute to their success.
My Simple Mission
My mission remains rooted in simplicity but carries a powerful impact. I strive to develop tools that simplify the daily lives of online store owners. These tools are designed to handle routine tasks effortlessly, freeing up time and resources for more important aspects of their businesses. Drawing from my personal experiences and the challenges I've overcome, I aim to create applications that are not just functional but also incredibly user-friendly.
The Prikid Size Charts App
Among the first tools I developed for PRIKID.APP was the Prikid Size Charts app. It's a remarkable solution designed to simplify the management of size tables for products on e-commerce websites. With this app, there's no need to tediously edit each product individually to add or modify a size chart. Instead, you define the criteria for product selection, such as keywords in product names or specific categories, and watch as the size charts seamlessly populate the pages of qualifying products.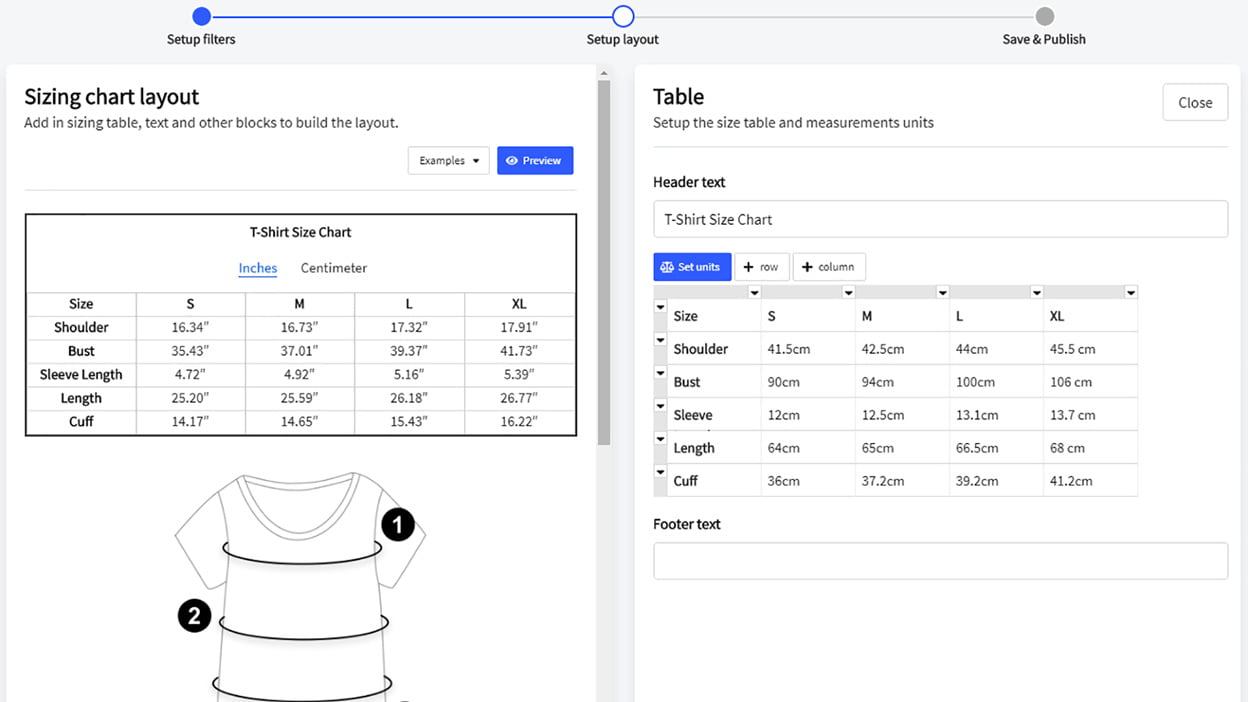 Get in Touch
If you have any questions, need assistance, or just want to chat about e-commerce and online stores, please don't hesitate to reach out. I'm here to help and always ready to provide prompt and insightful responses. Feel free to contact me through your preferred communication channel:
Email: support@prikid.app
Support portal: prikid.freshdesk.com
Thank you for considering Prikid – your trusted companion in making e-commerce simpler and more efficient.